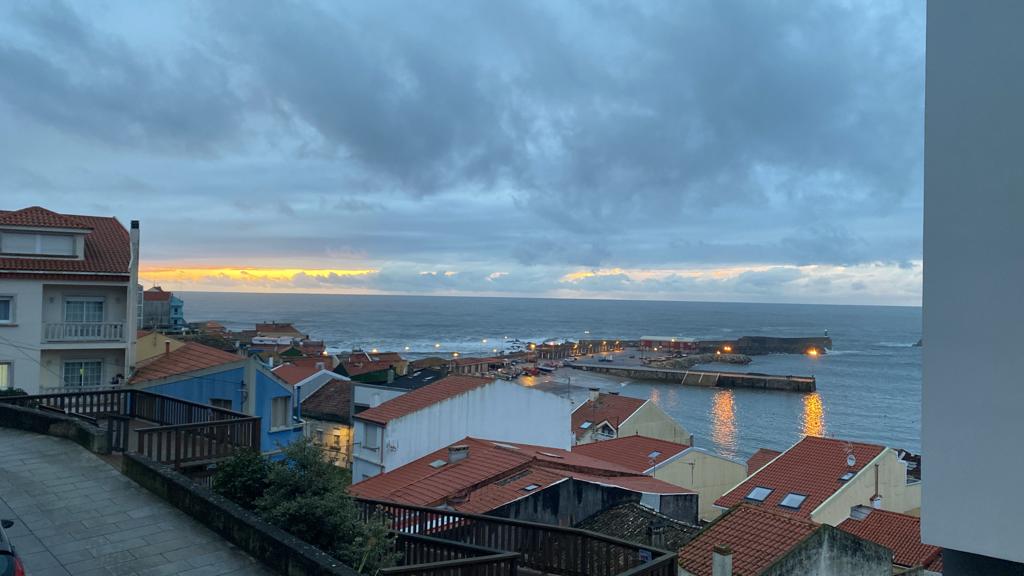 During my first days in A Guarda, I felt like I was in a place that doesn't quite fit the mold of a village or a town. I'm used to both small village life and the bustling city, but A Guarda is somewhere in between.
One of the cool things here is the narrow streets above the harbor. There are often stray cats there, and I like to walk along those streets and say hello to them. I'm from Cyprus, and we see a lot of stray cats there, so not seeing any in the streets here makes me feel a bit uneasy.
Watching the fishermen and boats at the harbor is fascinating, and I enjoy seeing the marine life. The Atlantic Ocean is quite different from the calm Mediterranean I'm used to, with its big, wild waves.
I love that I can get to places I want without needing a car. And it's great that the ocean is just a short 10-minute walk from my house. I'm a vegetarian, so even though people say the local fish is amazing, I haven't tried it to confirm.
Getting used to the rainy weather here in the north of Spain is a bit of a challenge, especially since I'm used to sunny weather. But over time, I hope to appreciate the unique beauty of the rainy days. It's all part of getting to know the local culture and environment.
One of my favorite things is watching the sun break through the clouds as it sets in the evening. It's a beautiful sight.
Learning the local language is my top priority because not many people here speak English. Speaking the local language helps me connect better with the people and understand the culture. As I keep adjusting to my new life in A Guarda, I'm sure I'll become more comfortable with the way of life here.
Small success of the day was to ask at the cafeteria for a coffee with milk, the wifi password and if they could provide me with a phone charger. I made it and I am so excited!